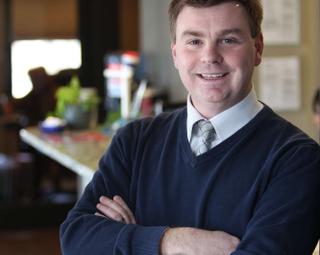 Shawn Costa Agent Agent
Tel: | Email: scosta@remaxspectrum.com
Address: 181 Court Street, Plymouth, MA 02360 | Company: RE/MAX Spectrum | License ID: 9518849
License ID:

9518849
Tel

:
Email

: scosta@remaxspectrum.com
Company

: RE/MAX Spectrum
Address

: 181 Court Street, Plymouth, MA 02360
Welcome to my website. I joined RE/MAX Spectrum agent in 2013 from Jack Conway Co. Since 2013 it has been a privilege to work with my clients with the real estate needs at all price points. I have also earned the designation of the Million Dollar Guild from the Institute for Luxury Home Marketing.

In addition to my real estate experience, I have extensive non-profit leadership experience. I have a B.A. in Business Administration from The George Washington University in Washington, DC and an M.B.A. from Providence College. I serve on the Plymouth Education Foundation Board of Directors and am involved with many other organizations on the South Shore. I am a lifelong resident of Plymouth and my wife Rebecca is an educator in the town as well.

Let me put my local knowledge, formal education, and communication skills to work for you and all your real estate needs!

Areas of Expertise
BUYER SERVICES
We're here to help you find the home of your dreams. With a team of experts guiding you every step of the way, our extensive knowledge and experience will ensure you have the best home buying experience possible.
how it works
SELLER SERVICES
We take the stress out of selling your home by providing a seamless experience from start to finish. Our team will put you in the best position to market your home and sell it for the highest possible price.
get our service
Shawn Costa Message
Please let me know how can I help you.